Winning Entry of the Master Negotiator Writing Competition
by Nourelhouda Kassi, April 2018
The worst feeling you can have is to feel obsolete.
I used to think that the choices I have made in my life led me to an undeniable future that would not make me the person I want to become. The fact that I even had come up with this thought meant that I had taken responsibility for the way I was reacting to the circumstances in my life. However, there was more to come up with. I dug a little deeper.
We might not always choose what happens to us or what happens around us, but the way we react to those circumstances is completely, one hundred per cent, in our hands. It is in my hands. Once I realized this, for the first time after many months, I could sleep through the night. I had found the answer. Not only the realization that all that happens to me has quite a lot to do with the choices I make (or not make), but also the fortunate realization that my future is completely in my hands. I can choose to be whoever I want to be and become whatever I want to become. This is how I chose to pursue law. What people sometimes forget is that law school is a completely different world with its own rules. I failed my very first exam in law school and worse, I allowed this to define me. Failures after failures of their own kind – as I would describe them back then –finally led me to drop my dream of becoming a lawyer. I did not know a thing about law school. And of course, as I described above, there were circumstances, not even worth mentioning, when I permitted my surroundings to control my life and the way I was looking at it. I lost my purpose and I lost perspective.
But now, I celebrate my anxiety.
I learned about the art of negotiation during a winter school on International Alternative Dispute Resolution in India.
It might sound weird but because of that, the world, the one I thought I was the biggest failure of, suddenly became my oyster. And I want to share how.
Firstly, I learned that everything has value, if not to me, then to someone else. Even though I could not see the value of 'myself', someone else could. And if someone else could, I might as well start valuing myself. N'est ce pas? I struggled through my studies, but decided to never give up. This meant that I have a very high tolerance for complexities and I was cut out for challenges. I kept telling myself: Just do not give up. Be creative and think hard, keep looking for solutions. During job interviews, this approach did wonders. I actually ended up finding myself as the person they wanted to hire, a person they did not even, in the first place, look for.
Secondly, the art of negotiation changed me from a dreamer to a goal-setter and then to a goal-getter. One of the goals I set was to get an internship at on of the best law firms in my country. Spoiler alert: I got it. I added classes, courses and activities that would help me to get that internship. I started to focus only on the things that will get me to reach that goal. I changed the layout of my CV and 'revalued' everything to be able to go from the candidate they didn't even consider ('someone that does not fit the profile') to someone they would feel they had been looking for. Even though I did not literally negotiate the internship, I used the art of it! The art of negotiation to get the internship (or anything else I would have wanted for that matter). I did a lot of research on the firm, on their activities, values and people. 'Make sure you know who you are dealing with', is really something I learned from negotiation. 'Knowledge is power', as one of my arbitration professors quoted, has literally become the mantra of my law school journey. I prepared, I structured, I set goals, I learned how to communicate with them.
The goal for me right now is that I still want to become a lawyer, thus need to use the art of negotiation to become the lawyer I want to become. I am not afraid to aim high, because I genuinely believe that negotiation can take me anywhere. It's not a skill, it's a way of life!
The problem I have identified is that we look at success as an absolute concept, and it makes us miss out on so much in our life. This is also really something I learned through the art of negotiation. To win big, does not mean that your counterparty has to lose big or even has to lose. Do not look at your success as someone else's failure. You win with hard work, cleverness and creativity. Just think outside the box. Whether in your profession or in your personal life: Connect, communicate, negotiate and (re)create. Do not think of success as an end result, but rather as a process and a concept that you must learn to crystallize along the way.
I changed lanes, and went from law blues to carreer avenues. I am not even close to the goals I set, but I now know how to set them and I know I have the power to get there. I have learned to love the chase. I even love how my anxiety keeps me on point.
If you ever feel obsolete, whether you are 21 or 71 years old, I recommend that you discover the power of negotiation. I still have so much to learn, but I already see the new direction my life is taking. And so can yours!
About Nourelhouda Kassi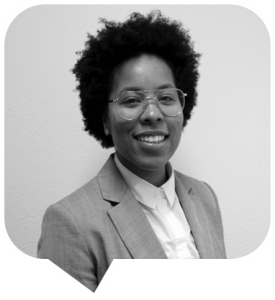 Nourelhouda is a Dutch (bicultural) law student at the Erasmus School of Law (Rotterdam). She completed an LL.M in Company Law and is currently pursuing an LL.M in Legal Theory with a special focus on Arbitration. She loves to volunteer at a Legal Aid Center, write, exercise and hang out with family and friends in her spare time.