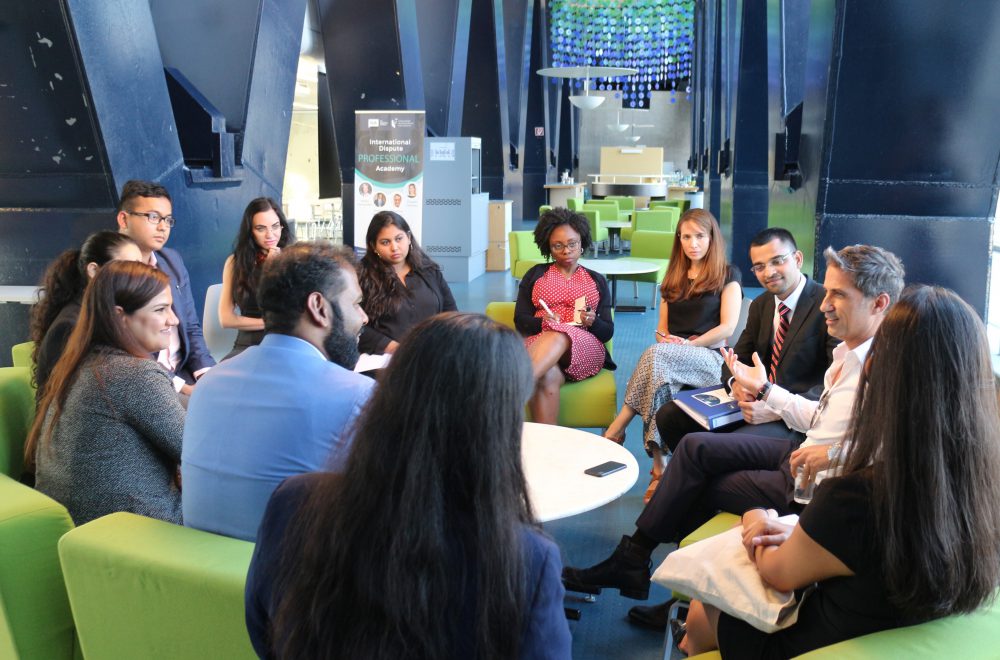 On the 5th day of the International Dispute Professional Academy Vienna participants had the chance to sit down with Johannes Willheim, Partner at the Global Disputes Team of Jones Day, and ask him anything on their mind. A summary with tips on how to approach your career in ADR, postgraduate degrees and getting hired in a large firm.
Question: Should I do an LL.M. first or get work experience first?
JW: In systems where this is possible, don't do a postgraduate right away, try to work in areas that interest you and only then decide, in what area it makes sense to put in more work and money towards further education. I have 3 postgraduate degrees and the best investment was the one I did the latest in my career. If you go too early you will not yet know what is most important. For Dispute Resolution Careers in general, first, learn a traditional lawyers' job or work in an industry. Learn things others cannot do. It's not "either a traditional legal career or ADR" it's both. The way you get into Dispute Resolution is because you have some other expertise, that was also my path.
Question: What do you look for when hiring new associates?
JW: Some of my German partners look at grades.. I do not. I need people to be smart, reflected human beings who know how to do deep work. Deep work to me is an attitude. It's about focusing on one thing, putting in the time and focus to become excellent at it, stemming from an inner desire to become better and better every day. For yourself, not for the money or prestige. Too many people have their egos get in their way. "But I come from X law school, I already know all this". You do not. To become really outstanding, you need to be willing to learn every day.
Have a look at the book "Building an outstanding legal team" from Bjarne Tellmann, it will help you understand what people are looking for when they hire.
Question: On my continent, Africa, Dispute Resolution is still in the baby's shoes. How can I still make a career in the field?
JW: First you need to change your attitude about where you come from. Africa is an uprising nation for DR, it's a great opportunity! There are a lot of people now pulling in, and you can be ahead of the game. Everything takes 10 times longer than you think, so you have to stay at it. Your background is a blessing; you should make something out of it.
Question: What advice do you have for cracking the hiring process in big international law firms?
JW: Well it's very hard because it's super competitive. I always got in through the cracks. You meet people and ask them for help. They may not have an opportunity for you now but if you create a connection they might think of you later. You also have to learn to be rejected 100 times. The difference between success and failure is running against the wall once more. And never giving up.