Are you a female student with big plans?
Are you smart and passionate?
Are you hoping to make an exceptional career, become a future leader, maybe work internationally?
THIS MIGHT BE YOUR CHANCE TO MAKE IT ALL COME TRUE
Negotiation Academy Founder Dr. Claudia Winkler is hosting the
Women Leadership and Negotiation Summer Academy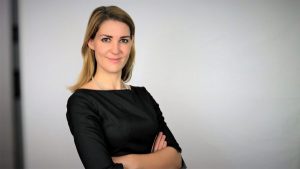 "The Women Leadership and Negotiation Academy will boost your leadership and negotiation skills and enhance your chance to leap ahead in your career or become a future leader"
This opportunity is for all young women who are above average in intellect and dedication and plan to make it big in their careers.
In a one of a kind personal boost camp consisting of 5 days you will be living and learning with Dr. Claudia Winkler, spending day and night working on your skills and career. You will participate in
workshops
presentations
negotiations
discussions
assessment centers
private interviews
and spend one on one time with your coaches.


---
WORKSHOPS
This is no standard summer academy with simply a list of workshops. It's a very intimate and personal experience that allows you to live and learn with your coaches 24/7 so you can get to know their success strategies up close and personal and have her help you implement it for your personal career.
Your learning during this week will include 8 half-day long workshops to cover the full range of core leadership and negotiation skills: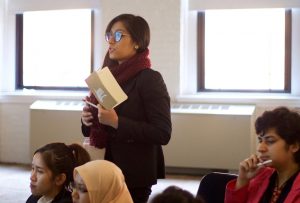 Leading & Delivering Results
Negotiation skills
Problem Solving and Decision Making
Effective Communication and Persuasion
Professional Presentations
How to have an edge over others
Effective CV building
Getting into a top School/Program
Speaking up (& sounding professional)
Creating a powerful network
Soft Skill and Personality Development
It will be a lot of fun and HIGHLY interactive, but don't think it will be easy! You will have to work hard. We will challenge you and push your boundaries every day (even mornings and nights). We will expand your comfort zone and your horizon. We will be restless in making you the strongest leader and the best version you can ever be!
---
BENEFITS
Live and learn with the trainers 24/7 in a big country house
Meet strong, like-minded women with similar goals
5 days of workshops and career building experiences
8 half-day workshops on career development topics
Small groups with individual attention
Intensive feedback from the coaches
Work on your individual skills and career goals
Spend individual time with the coaches to work on your challenges
Proof your skill and get personal Letters of Recommendation from coaches for your next career steps
Boost your self confidence and learn to achieve whatever goal you set for yourself
Build your communication and networking skills to be able to impress in any situation
Prepare for getting into a top university, scholarship or program
---
HOSTS
Lead Trainer and Coach
Dr. Claudia Winkler LL.M. (Harvard),
Negotiation Trainer and Coach, Vienna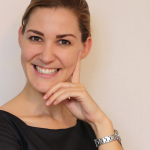 Claudia is a lawyer and Negotiation Trainer from Austria. Growing up as the daughter of wine growers, she was the first in her family to attend university. With diligence and passion, she worked herself through a Masters and Doctors degree in Law, and went on to be a Fulbright scholar and graduate from Harvard Law School. As a Negotiation Trainer she has taught 1000s of lawyers in some of the world's leading firms, from the US, to Australia, Africa, Asia and all over Europe. Claudia is passionate about sharing her experiences and success recipes with smart young women and believes that with the right support many can change the world.
Co-Coaches
Neha Talele
Principal Associate and Advocate, Mumbai
Neha is a lawyer from Mumbai who holds a Master's degree in law and, after 5 years of practice, is currently pursuing her PhD. Neha works with The Negotiation Academy as a Principal Associate and is currently setting up a mediation clinic to  bring Mediation and Negotiation skills to lawyers in India and beyond. Neha believes in empowering female students to reach beyond their horizon and travel and learn internationally to reach their full potential. She has worked with a number of NGOs in the past and is passionate about bringing a positive change in people's lives. Having brought up in India, Neha is familiar with the personal and interpersonal challenges faced by young women in emerging economies, and knows what a critical role having the right coach plays in a young woman's career.
Ishana Tripathi
Ishana is an India qualified lawyer  who graduated from NALSAR University of Law, Hyderabad in 2011. A former senior associate with vast legal practice experience, a background in alternative dispute resolution and a passion for helping young lawyers thrive in their careers, Ishana works with the Negotiation Academy as an Erasmus Scholar. Prior to coming to Austria, Ishana has worked with top law firms and policy organisations in the field of arbitration and mediation for over seven years. She has advised several multinationals and conglomerates and continues to consult with corporates on transactional and disputes work. She also has written extensively on issues relating to commercial dispute resolution in academic journals, newspapers and online platforms. Ishana has recently completed a European Masters in Law and Economics from the University of Hamburg and Erasmus University, Rotterdam.
---
DETAILS
Date: 6-10 August 2018
Venue: We are renting an entire country house (restored castle), 1.5h drive from Vienna, Austria (Europe)
Participants: maximum 15-17 participants
Age: you must be at least 18 years old at the time of the Academy
What's included
4 nights in double room (there is also one triple room and one single room)
Full board including breakfast, snacks, lunch & dinner (mostly vegetarian)
Transportation to the venue and back from Vienna
All training material, outdoor activities, etc.
What is not covered
You need to get yourself to Vienna (and get your visa if you need one)
---
VENUE
El Molino country house, 1.5h drive from Vienna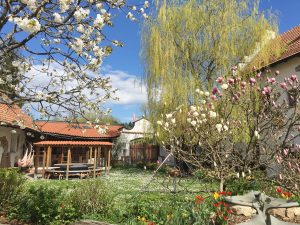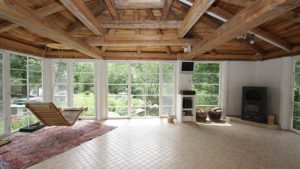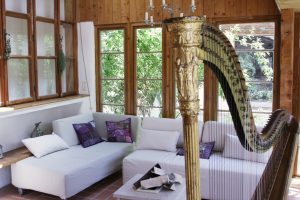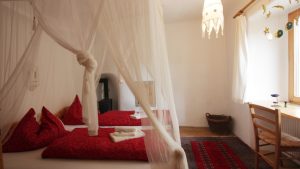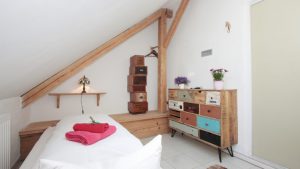 ---
APPLICATION
To apply please fill in this application sheet.
We will interview successful written applications on a rolling basis and fill slots first come first served. 
Successful written applications will be contacted to coordinate a selection interview with one of the coaches.
Important Terms and Conditions
By applying you confirm that, if selected, you will take up your slot and be required to transfer the registration fee in full within 4 weeks.
Please make sure to read our full terms and conditions here  before applying!
Negotiation with your parents?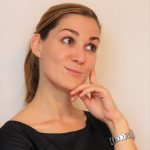 Tell me if this is true: You know that this is exactly for you and that you could benefit vastly from a week of training and coaching with us. However the challenge now is talking about the financing with your parents who also of course must see the value this will have and the difference it will make for your career.
First, realize this is a negotiation. This means you need to prepare carefully for it. Think about why exactly you want to pursue this opportunity and how you plan to benefit from it and how you will put it into use for your career, take our free Introduction to Negotiation Course if you haven't learned about Negotiation yet ;).
Second, from our own experience with negotiating with our parents back in university, we know the doubts, responsibilities and fears that come with being a parent. To help you address these, please feel free to download the attached letter for your parents and encourage them to get in touch with us about any questions at any point on our direct phone numbers or by email.
For any questions, please get in touch with us on office@necademy.com – we are happy to chat any time! (Please know that we will not be able to respond to private Facebook messages and expect that, as you enter the professional world, you will generally make it a habit to write official emails rather than FB messages :))