Women Leadership and Negotiation Summer Academy
29 July – 2 August 2019, Austria
Women around the world are challenged to find their way into top careers. Not because they don't have the education, or they don't have the skills, but because they don't find the right points of entry, build the right networks and learn the "rules of the professional game" that can get them noticed and get them ahead.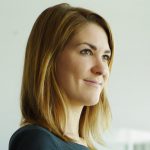 "It's never a lack of talent that holds women back from achieveing a top career but almost always a lack of guidance at an early stage"

Dr. Claudia Winkler
The Women Leadership and Negotiation Academy gives young ambitious women the unique opportunity to live with Dr. Claudia Winkler, who will share her 9 steps to career success and enable participants to kickstart their desired career path.
With these strategies and skills, participants will be able to master challenges like:
How do I get noticed if I don't like to toot my own horn about my strengths?
How do I ensure I get taken more seriously when I speak?
How do I negotiate effectively with people more senior than me?
How do I speak confidently and convincingly in a room of (male) professionals?
How do I create a network of women and men who can help me reach my career goals?
How do I resolve the dilemma of choosing to please people and standing up for my own interest?
How do I find a powerful mentor and become a worthy mentee that they would want to support?
How do I stand out as a talented lawyer when there are hundreds of other top qualified candidates?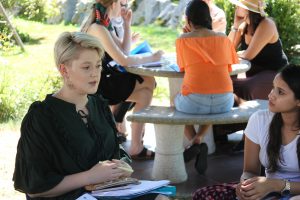 The skills, answers and strategies to these questions will be developed in an interactive and challenging 5-day intense setting. Participants will enjoy daily skill sessions, exercises, challenges, and coaching opportunities followed by constructive feedback.
The unique small size "live-in" character of the Academy truly makes it one of its kind. You will be able to not only learn the skills and ropes of becoming a leading professional, but also spend time strategizing your career trajectories with Dr. Winkler and other top women along with extensive tips on how to sail your way through personal career challenges and growth struggles. Besides an experience that shaped them into more resilient and confident individuals, participants of this Academy have come out with clearer goals and an action plan on how to headstart their careers and take them forward.
The week's schedule will be based on the women who are selected to provide the most benefit to their particular challenges. Traditionally, this has meant work on the following areas:
Strategic Career Planning (understanding the tricks and challenges)
Specific and Targetted Goal Setting (crafting action plans)
Building Negotiation skills and Convincing Power
Getting into a top school/program
Mentor Hunting (locating, convincing and impressing top mentors)
Confidence Building (speaking up to impress in professional environments)
Tackling the Confidence Cliff (dealing with bullying, discrimination and pushback)
Creating a powerful network to help you get ahead
---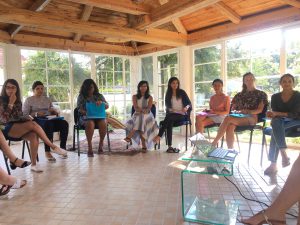 This Academy is a highly personal and intense experience for only a selected number of women. It will not be right for everyone. We will have a detailed interview with qualified applicants to see who will be the best fit.
Slots will fill fast on a first-come-first-served basis. If you would like to be interviewed and see if you might be a good fit, please add your details to the form below right now.
Important Notes
We ask you to only apply if you are serious about taking up this opportunity if invited. We invest a lot of personal time into the selection process and consider it very disrespectful if uncommitted applicants take away valuable interview time from committed applicants. You will be ranked down for future opportunities if you do so.
By applying you confirm that you are able to travel to Austria at the time of the Academy and have the financial resources to pay the fees and travel cost. Additional scholarships are not available. Please see our full 

terms here.
---

---
HOST
Lead Trainer and Coach
Dr. Claudia Winkler, LL.M. (Harvard)
Negotiation Trainer, Speaker and Coach, Vienna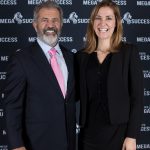 Dr. Claudia Winkler, LL.M. (Harvard) is the founder of The Negotiation Academy™ and the Director of the IBA-VIAC CDRC Mediation and Negotiation Competition. Claudia received her Master's and Doctor's degree in European and international law from the University of Linz and her LL.M. from Harvard Law School.
As a trainer, Claudia has helped unlock the negotiation potential of more than 4,500 professionals in law firms, businesses, conferences and universities across the United States, Europe, Africa, Asia and Australia.
Claudia has shared the stage with A-list celebrities and billionaires like Hugh Hilton, Michael Douglas, Mel Gibson and Apple co-founder Steve Wozniak and spoken to audiences of 2,500 people and above.
Her professional experience reaches from law firms to governments, non-for profits, start-ups, MNCs, universities and international institutions. She has worked as the ADR development coordinator with the New York International Arbitration Center during her time as a Fulbright scholar and is a licensed Mediator in New York.
---
ACADEMY DETAILS
Date: 29 July – 2 August 2019, all day
Price: € 1,370
Eligibility: Female, at least 18 years old at the time of the Academy, maximum age is 28.
What's included
4 nights in a double room in the castle (there is also one triple room and one single room)
Full board including breakfast, snacks, lunch & dinner (vegetarian)
Transportation from Vienna to the venue and back
All training material, evening activities, drinks etc.
What is not covered
Getting to Vienna, your visa, travel insurance and other personal expenses
---

---
VENUE
El Molino  castle, 1.5h drive from Vienna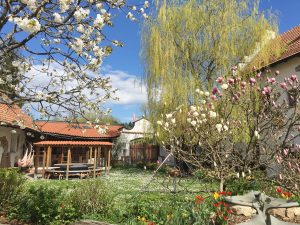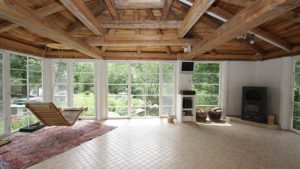 ---

---
Negotiation with your parents?
Tell me if this is true: You know that this is exactly for you and that you could benefit vastly from a week of training and coaching with us. However, the challenge now is talking about the financing with your parents who also, of course, must see the value this will have and the difference it will make for your career.
First, realize this is a negotiation. This means you need to prepare carefully for it. Think about why exactly you want to pursue this opportunity and how you plan to benefit from it and how you will put it into use for your career, take our free Introduction to Negotiation Course if you haven't learned about Negotiation yet.
---
For any questions, please get in touch with us on office@necademy.com
Meet our 2018 Women Leaders