Thousands of lawyers graduate from law school every year
Less than 1% will ever make it to the top
Become one of them!
Whether you are hoping to make it big in a major law firm, in an International Organisation, the official ranks of your country or even in starting your own company, the competition and challenges faced by today's young lawyers have never been tougher.
Comprehensive knowledge of the law, an impressive CV, international experience and a long list of extra-curricular activities have all become basic prerequisites for anyone planning to move up the ladder.
For the young lawyer of today, this means that all the legal excellence you have worked for and that fantastic CV you have built up, are simply not enough to set yourself apart from the fierce competition in the market.
Experienced lawyers and leaders will tell you that the most valuable skills of the 21st century, the skills that give you a real chance to stand out, lie outside the law. It's what law school doesn't teach you. It's Leadership, Negotiation, Creative Thinking, Powerful Communication and Problem Solving.
The Future Legal Leaders Academy is a 5-day interactive training for law students and young lawyers
to fine-tune and develop the skills that will take you to the top 
Module 1 – Great Speakers leap ahead: Public Speaking, Convincing Language and Confidence 
You can be the brightest person in the room with the best ideas, but it's all a waste if you don't speak up or can't communicate well, if you get nervous or don't know how to present, pitch and convince. Whether in your job, in an interview, for your client or as a leader, confident communication is the key. Great speakers get ahead the fastest. In this module, we will show you how to convince and connect, speak with confidence and charisma and influence your audience. You will prepare talks and carry out challenging tasks, get constructive feedback and learn the art of engaging your audience.
Module Exercise: Prepare a small talk and compete for the Future Legal Leaders' Best Speaker Award.
Lead Trainer: Claudia Winkler
Module 2 – Creating an Edge: Career Development and Profile Building
Lawyers need to bring more skills to the table than ever to perform well at their jobs, stand out as candidates and move to the next career opportunities. Whether for internships or for permanent placements, you need to gather the right qualifications, portray knowledge and skills, and show how you stand out over other applicants. This module will help you model your career path after the skills, talents and passions that define and drive you and build an impressive CV that stands out.
Module Exercise: Bring your CV along and we will do a live analysis of what is relevant and non-relevant to admission officers and international hiring professionals.
Lead Trainer:  Heather Wallick
Module 3 – Pitching Ideas and Making a Difference: The road from entrepreneurship to leadership
Tomorrow's leaders stand out by taking initiative, showing leadership and creativity, thinking entrepreneurial and driving change. These are skills you need to develop – and demonstrate – as a student or young practitioner. To fight for a mission or a cause, set up a student body, an NGO, a club or a movement, you need to know how to be a leader, how to inspire and motivate people, and how to form powerful networks and create influential connections. This module will show you how you can use your skills and passions to kick-start your own projects, to help you develop your skills, make a change, stand out from the crowd, and maybe even create a career out of your passion. It will also focus on the psychology of influencing people and ways to win their trust, form teams and have a vision. 
Module Exercise: Design your own project in teams and present them to our panel in a pitching contest to win the Future Legal Leaders' Best Entrepreneur Award.
Lead Trainers: Pratik Bakshi and Frank Fichtenmüller
Module  4 – How to Be a Go-Getter: Negotiating Your Way Through Life
In life you don't get what you deserve, you get what you negotiate. Negotiation skills are a decisive tool for professional success, client satisfaction and career advancement. In this module, you will learn how to use the Harvard Method of Negotiation to make better decisions, conclude mutually beneficial agreements, meet more of your interests (while meeting theirs too) and keeping a strong relationship with the other side. To practice, you will be negotiating role plays and cases, in class and by the beach, under the supervision of our trainers.
Module Exercise: Negotiate areal life case and compete to win the Future Legal Leaders' Best Negotiator Award (coupled with a Master Negotiator Scholarship).
Lead Trainer: Claudia Winkler
Bonus Module  –  The Ivy League Dream: How to Secure Top Law Schools and Scholarships
You have your law degree and are eager to conquer your (international) career. National experience is not enough for your plans. A prestigious scholarship like Rhodes or Fulbright, a postgraduate degree such as an LL.M. at a top university like Harvard, Oxford, Yale, Cambridge or other international schools are some of the lofty goals of today's high potentials. In this module, a former Harvard Admissions Director together with a Harvard & Fulbright graduate will show you, what it takes to land the best scholarships and degrees in the world, how to start preparing early, what cards to play in your application, how to network with recommenders, how to craft your application and how to go about the the application process.
Lead Trainer:  Heather Wallick and Claudia Winkler
Competitions and Challenges throughout the week
Throughout the week, you will have the opportunity to participate and compete in various activities:
Pitching Contest: Pitch your idea to a panel of experts and take home the Future Legal Leaders' Best Entrepreneur Award
Best Speakers Award: Prepare a talk and work your way through multiple rounds to be crowned Future Legal Leaders' Best Speaker
Negotiation Challenge: Solve one of our most challenging negotiation problems with your partner and become "Future Legal Leaders' Best Negotiator" and win the Master Negotiator Scholarship. Yes, by the beach if you want to.
Prizes
Winners of all the aforementioned competitions receive a 30 minutes one on one career consultation with former Harvard Admissions Director Heather Wallick where they can bring their CV and get feedback and advice for their career plans. This is a $200 career booster package and will be the most powerful 30 mins you have ever spent on planning your career!
Winners also take home an extra certificate for their achievements.
General Certificate
At the end of the course, all successful participants will go home with a Certificate of their graduation of the Future Legal Leadership Academy by Negotiation Academy. 
---
FACULTY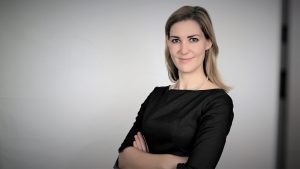 Lead Trainer Dr. Claudia Winkler is a Negotiation and Communication Trainer who graduated from Harvard Law School on a Fulbright Scholarship. Having trained 1000s of law firm partners and senior advocates around the world, Claudia knows precisely what it takes to stand out as a lawyer in the day-to-day communication and negotiation skills. During the academy, she will train you to become a more confident and successful speaker and negotiator.
Lead Trainer Heather Wallick, former Assistant Director of Admissions at Harvard Law School. Having screened thousands of applications from around the world, no one knows better than Heather, how you can stand out as a law student. Heather is a global authority in training and coaching young lawyers on their way to top legal careers and will be sharing her secrets of standing out from the crowd – for Harvard or any other opportunity out there.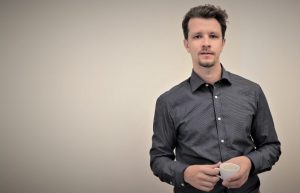 Guest Speaker Frank Fichtenmüller is a psychologist specializing in Human Resource Management and Artificial Intelligence. As a former recruiter and career coach and the CTO of an online team and project management platform, Frank brings over 15 years of experience working with people to advance their careers and excel in their jobs, teams and selection procedures.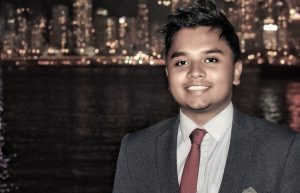 Guest Speaker Pratik Bakshi is the founder of World Law Forum, The Network for International Law Students and The Union Debates (formerly Indian Union Debate Forum). He is also a member of the Sounding Board of the Hague Rules on Business and Human Rights International Arbitration, a committee working on establishing a system to adjudicate business and human rights disputes through arbitration. During law school alone, Pratik amassed 5 years of entrepreneurship experience. He will share with participants, how to craft and start out projects on their own, stand out from the crowd, network with influential people and create their very own career out of their area of interest.
---
ACADEMY SETTING
This Academy is limited to 35 students to keep it interactive in nature and allow for learning and development in small groups with the support of our trainers and coaches.
Daily seminars will run from 9 am to 5 pm, with ample time for connecting with trainers, coaches and peers during the seminars, during the breaks and in the evenings.
FREE TIME
Throughout the course, we will host daily networking lunches where you can have a snack and then relax by the pool or beach over lunch break.
Evenings will be off and available for your free time or for joining us at some of our evening events. Go and enjoy the sunset, the pool, the city, Balinese food, shopping, partying.
VENUE
The training will be held at a **** Hotel in Sanur, Bali, right on the beach.
ACADEMY DETAILS
Date: 13-18 December 2018 (5 nights, 5 days)
Price: € 1.170
Early Bird: €994 (apply until 8 September)
There are no scholarships available. Students are encouraged to apply early to make use of the early bird discount if accepted.
Participants: maximum 35 participants
Age: 19-29
What is calculated into that price
5 nights in a double room (twin beds)
Breakfast, lunch, coffee breaks, snacks
5 training days with our 4 coaches
Training material, certificates, prizes
What else you need to account for
Getting there.
Dinners. We finish class at approx 5 p.m. and then head to the pool or beach so dinner is flexible for everyone. Prices in Bali are moderate.  A meal in an inexpensive restaurant starts at $3, a coke averages $1, domestic beer is $1.5 etc.
---
Application Procedure
The last application date has been closed.
---
This was our Women Negotiation and Leadership Academy 2018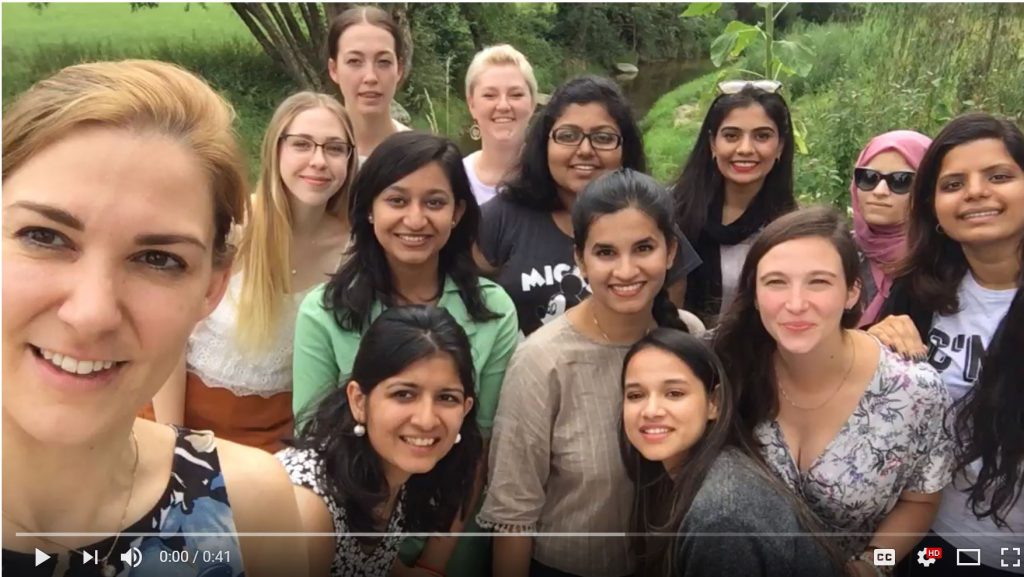 What do we mean by "Top 1%"?
a short interview with Negotiation Academy Founder Dr. Claudia Winkler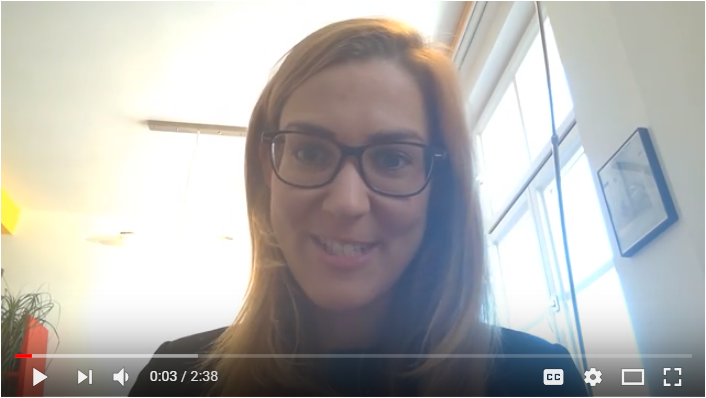 For any questions, feel free to contact office@necademy.com
See you in Bali!
Claudia, Heather and the NA Team
*******************************************************
*******************************************************
Our Partner Organization